POWER OF ATTORNEY IN SPAIN
POA
A Power of Attorney (POA) is a legal document or written authorisation that must be signed in front of a Notary by which you empower an experienced and trustworthy person to act on your behalf in legal matters or transactions.
POA allows your attorney or person you want to act on your behalf to deal with legal matters or transactions in Spain.
POWER OF ATTORNEY ABROAD
If you cannot come to Spain, you can make a POA in your own country by visiting a Notary Public.
Reuters Solicitors in Spain will draft the document in a bilingual version (double column, English and Spanish) so that you know exactly what powers you are signing over to our lawyer/s. Moreover, this form will save you money as you will not need a 'Sworn' translator of the document.
The draft POA will be emailed to you so that the Notary can identify parties, witness you signing at the document and give faith about it.
Once the POA is signed, it will be sent to the Foreign and Commonwealth Office for The Hague Apostille to be attached to the Notarised document.
REUTERS SOLICITORS CAN DRAFT THE POA IN 24 HOURS!
Reuters Solicitors in Spain will draft the document in a bilingual version (Spanish- English) in just 24 hours, so that the client can make the appointment at the Notary.
ORDER YOUR POA TODAY!
Simply fill in the order form which you can find here and email to hello@reuterssolicitors.com
POWER OF ATTORNEY EXAMPLE IN SPANISH AND ENGLISH
REUTERS SOLICITORS drafts the Power of Attorney in double column, English and Spanish.
POA example: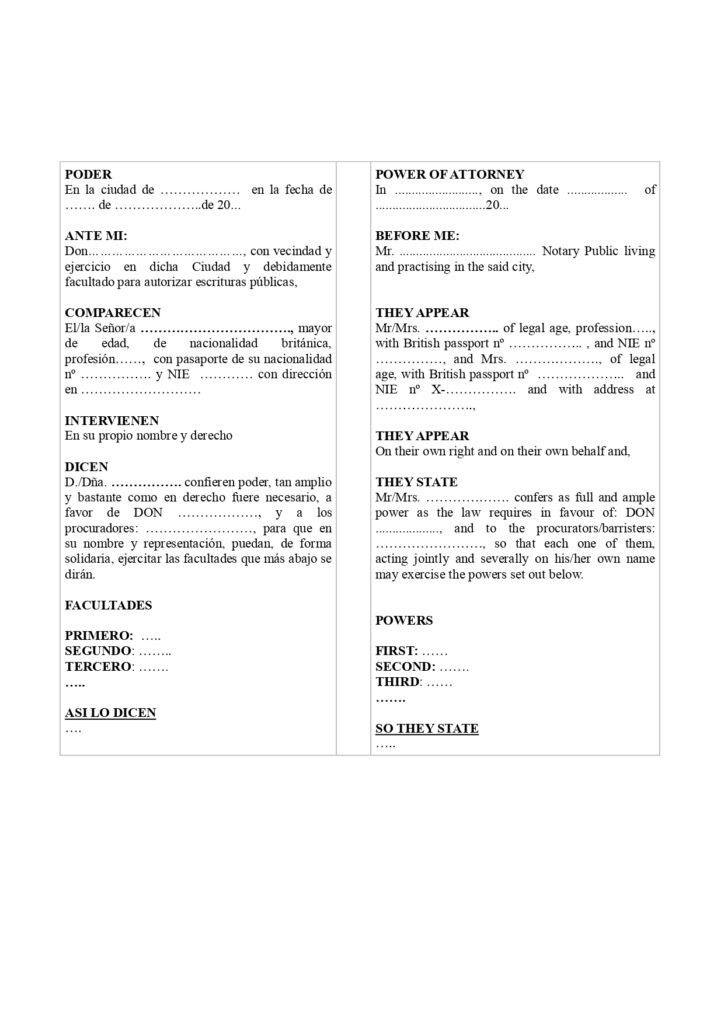 HAGUE APOSTILLE EXAMPLE
An Apostille is a certification for authenticating documents for use in foreign countries.
An apostille may be used only between states which are members of the Multilateral Hague Convention.
You can check the Hague Convention members through this link.
An apostille is placed directly on the POA document in the form of a 9×9 centimetre stamp and must always be titled "Apostille" (Hague Convention of 1961).
Apostille example: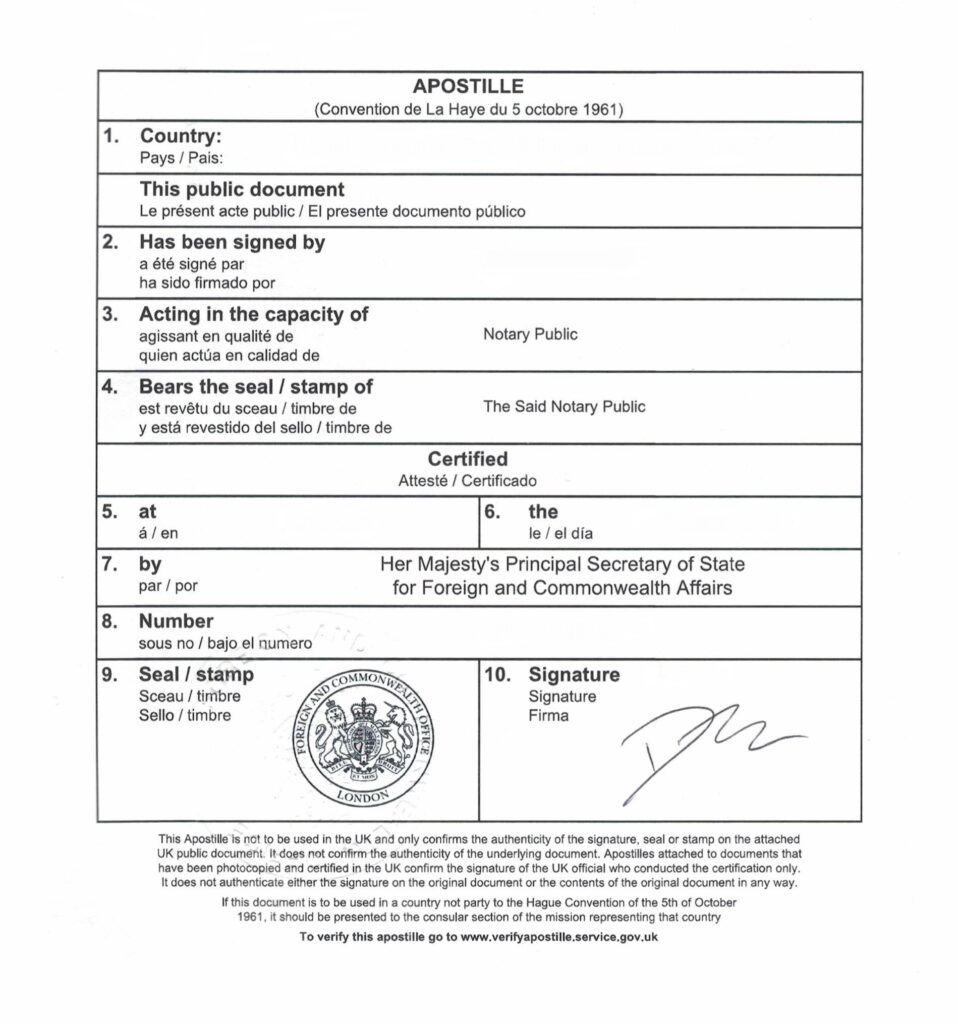 Do not hesitate to contact us for more information.
Email:hello@reuterssolicitors.com
Telephone: 0034 686602953
RELATED ARTICLES: