The Costa Blanca's Best Law Firm
We are a full service firm of Spanish Lawyers with offices in Alicante, Murcia and San Javier. We boast an experienced team of bi-lingual Lawyers who recognize the needs of our clients.
Reuters Solicitors comprises an expertise team of fully trained solicitors and Economists ready to help you with several areas of Spanish Law and Taxes, from Conveyancing, Floor Clause to Inheritance Tax or any other Legal matter. Both Private and Corporate clients benefit from an efficient and reliable service covering all elements of law in Spain.
Co-founder and Chief Attorney
Registered with the equivalent in Spain of the Law Society and registration number 7446 at the Alicante Solicitor Bar. Her area of expertise is Private Law, Conveyancing, Mortgage and Property Law. In recent years she has focused her specialization on resolution of cases for British and Irish citizens.
She speaks Spanish and English. Many of the cases Salud is involved are settled out of Court or at some form of alternative dispute resolution, such as mediation. She has a long standing interest in the defense of clients with mortgage problems, evictions and foreclosures.
Her practice also involves the solution of mortgage issues through a legal process known as "Dacion en Pago". Salud also teachs legal classes to university students.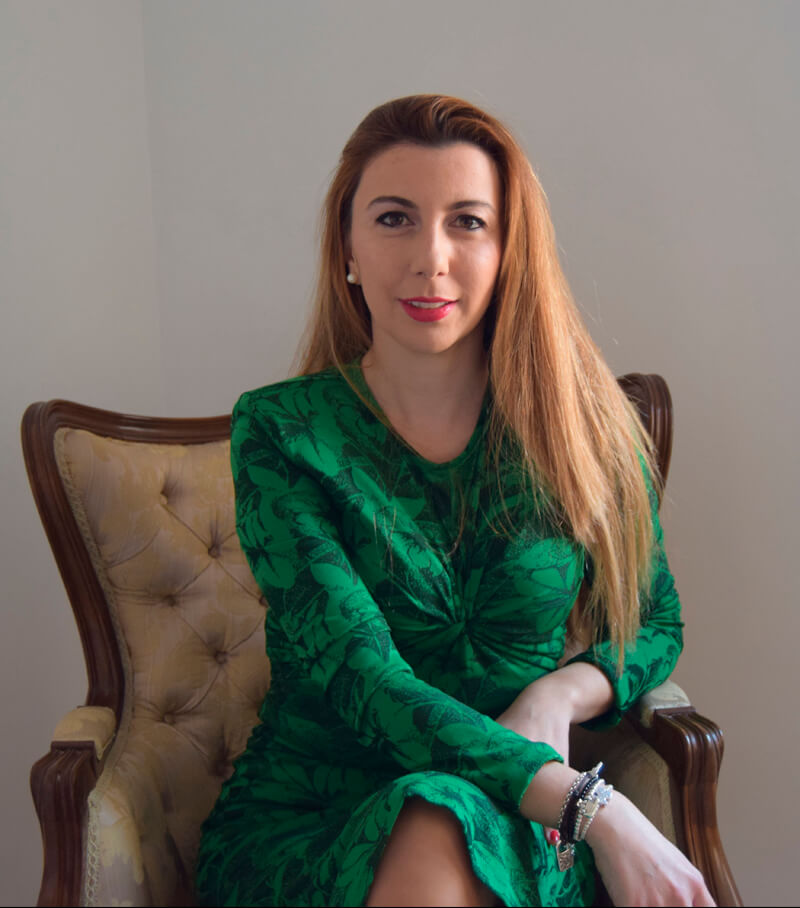 Civil Law. Alicante´s University (2002 – 2006)
Average rating: 8.4 (of 10)
Curso de acceso al Turno de Oficio 2020
Competitive exams to be civil servant (2006- 2011)
English B2 (First Certificate Cambridge)
English C2 (Trinity College London)
Alicante´s Bar Association Number: 7446 (ICALI)
Co-founder & Chief of the Tax Department
Registered with the equivalent in Spain of the Actuary and Financial-Fiscal Adviser and registration number 3611 at the Alicante Economist Bar.
He is specialist in Tax-Fiscal and Financial Markets. After working in the Bank industry as a private banker by the Deutsche Bank during 12 years. He went to Japan during 2 years to learn Japanese and travel.
He came back and got deep knowledge in Tax and Fiscal procedure, mostly in Ex-pat and Non-resident citizens and companies.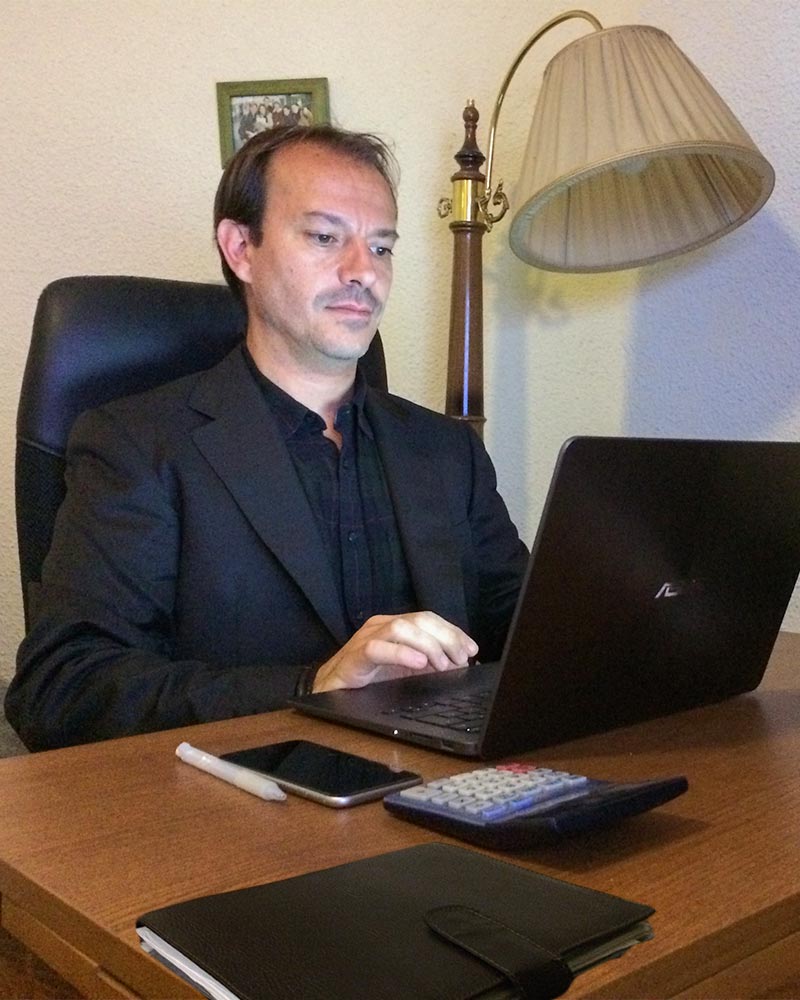 B.S. Actuarial and Financial Science
Business Studies Degree
Master in Financial International Markets
-Competitive exam to be public servant in the Tax Office (AEAT)
-Collaborator of the Tax Office, Social Security and Traffic Office
Economist Bar Association nº3611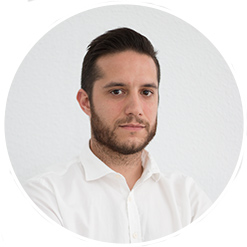 Senior Architec
With lot of experience and a long career as an architect. Daniel is prepared to offer the perfect solution for your vacational o permanet home.

There is a national bar association (Consejo General de la Abogacía Española) representing the profession of abogado at a national level in Spain. The structure of the Spanish legal profession is decentralised, with 83 local bar associations (Colegios de Abogados) holding most of the regulatory powers.
The Consejo General de la Abogacía Española (CGAE) acts as the national spokesperson for the local bar associations. It authorises the statutes of each of the individual bar associations and the rules governing the profession. Registration with the local bar association is mandatory for a lawyer to be able to practice. Once an abogado is registered with the local bar association he or she is entitled to practice as an abogado anywhere in Spain.
The 83 local bar associations are grouped regionally into 10 Consejos Autonómicos de Colegios de Abogados which act as an intermediate body to represent the local bars in the region. The Consell de Collegis d'Avocats de Catalunya is a grouping of fifteen bar associations of Catalonia. It applies a different Code of Ethics from the rest of Spain.
' I would be happy to recommend Salud Andreo to any person requiring a Dacion en Pago for a house in Spain. Salud successfully negotiated a fair deal between myself and Deutsche Bank. It was a long process which took 16 months and then at the last minute, just as Salud was going to sign the documents, Deutsche Bank got into difficulties and sold my mortgage to a debt recovery company. However,  Salud did not give up on me and had to start the negotiations all over again with the new company, which took a further 10 months.
During this very stressful time, she regularly kept me informed as to what was happening and the progress she was making. My case was extremely complicated and time consuming for her to deal with, however it was finally resolved with a successful outcome. I was very grateful to her for her hard work and perseverance with my case.'
Mrs Gill Belshaw, Mansfield, England
Have a case or a question about our services?
Please get in touch!
hello@reuterssolicitors.com
8 Haiti Street, 1 floor, A
Elda 03600 (Alicante)
Europa Avenue, 22 Ground floor
Murcia, Spain
Balsicas Avenue, 6 Ground floor A
San Javier, Spain